Tudor Games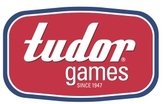 * * * Yes, you can still get a new Tudor electric football game! * * *
"Tudor Games is a manufacturer and distributor of sports games and hobby products led by its flagship brand, Electric Football. With nearly sixty-five years of continuous product success and more than 50 million units sold Tudor Games delivers authentic, hands-on fun and exciting sports experiences."
www.tudorgames.com
---
Miniature Football Coaches Association


The mission of this organization is "Assisting the miniature football hobbyist by promoting miniature football, educating the public and providing an association which recognizes and supports the diverse coaches and leagues."
www.miniaturefootball.org
---
Gridiron Greats Assistance Fund


"The GGAF's mission is to assist dire need retired NFL players who were pioneers of the game and who have greatly contributed to the NFL's status as the most popular sport in America."
www.gridirongreats.org
---
Helmet Hut


"
Helmet Hut is an electronic helmet museum that provides historical information and pictures related to professional and college football helmets that were worn from the 1950s through the 1970s."
www.

helmethut.com
---
National Toy Hall of Fame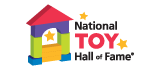 _
"The National Toy Hall of Fame® at The Strong, established in 1998, recognizes toys that have inspired creative play and enjoyed popularity over a sustained period."
www.toyhalloffame.org
---
Remember the AFL

This is the "official site of AFL fans," a website dedicated to documenting and honoring the history of the American Football League and its players.
www.remembertheafl.com/AFL.htm
---
---
The History of Electric Football